Article
Hotline & Network Updates
Online grooming and sextortion with ECPAT Taiwan
ECPAT Taiwan, in partnership with Microsoft Taiwan, celebrated Safer Internet Day by holding a press conference to raise public awareness of child online safety. Legislators Wang Wan-yu, Wu Szu-Yao, Chiang Wan-An also expressed their support and will strive to create a safer environment for children through policy and legal aspects. ECPAT Taiwan published the 2021 Annual report of the web547 hotline and web885 helpline. According to the data and trend analysis, online grooming and sextortion have surged significantly.


Key insights
In 2021, Web547 Hotline received 4,450 reports from the public, of which 1,148 reports assessed by analysts involved child sexual abuse and exploitation, including the distribution and sale of child sexual abuse material (CSAM) and online grooming messages. Overall CSAM reports accounted for 26%.
Most CSAM webpages assessed by analysts were hosted in the USA (70%). China came in second at (13%). 86% of CSAM webpages were in traditional/simplified Chinese.
Social networking sites, commercial websites, forums, and file hosting sites are frequently abused by offenders distributing CSAM.
Most online grooming cases target underage boys; the offenders manipulate children's emotional needs and curiosity about physical development, enticing them to take nude selfies for exchange or join secret chatting groups.
The statics revealed a steady increase in reports regarding sneak shot imagery of minors in a public toilet or changing room in the year.
In 2021, web885 Helpline, which provides public consultation on issues related to online safety, found that the top three types of consultation are sextortion, cyberbullying, and identity theft.
The statistics and findings revealed children are facing an increased risk of exposure to online predators. 50% of online dating consultations involved children being contacted by strangers and suffering inappropriate sexual contact, such as being asked for intimate images or receiving pornographic images (the minimum age was nine years old).
Approximately 40% of the consultation cases were the non-consensual sharing of intimate images or sextortion. The victims range from 11 years old to mature women over 50.
In 2020, ECPAT Taiwan joined the Meta-Facebook NCII Pilot working with a global network to refer cases reported by individuals who fear intimate images will be shared without their consent. ECPAT Taiwan appealed to stakeholders for more action to protect children and every citizen from image-based sexual violence. In 2022, ECPAT Taiwan launched STOP Sextortion, a new programme to support victims of non-consensual intimate images abuse. It includes providing interviews, counselling, legal consultation, and reports to law enforcement.
At the same time, under the sponsorship of Google and Wan Hai Charity Foundation, ECPAT Taiwan held online digital parenting webinars and workshops to empower parents in improving their response to children and help them become more resilient online.


Access ECPAT Taiwan's website here.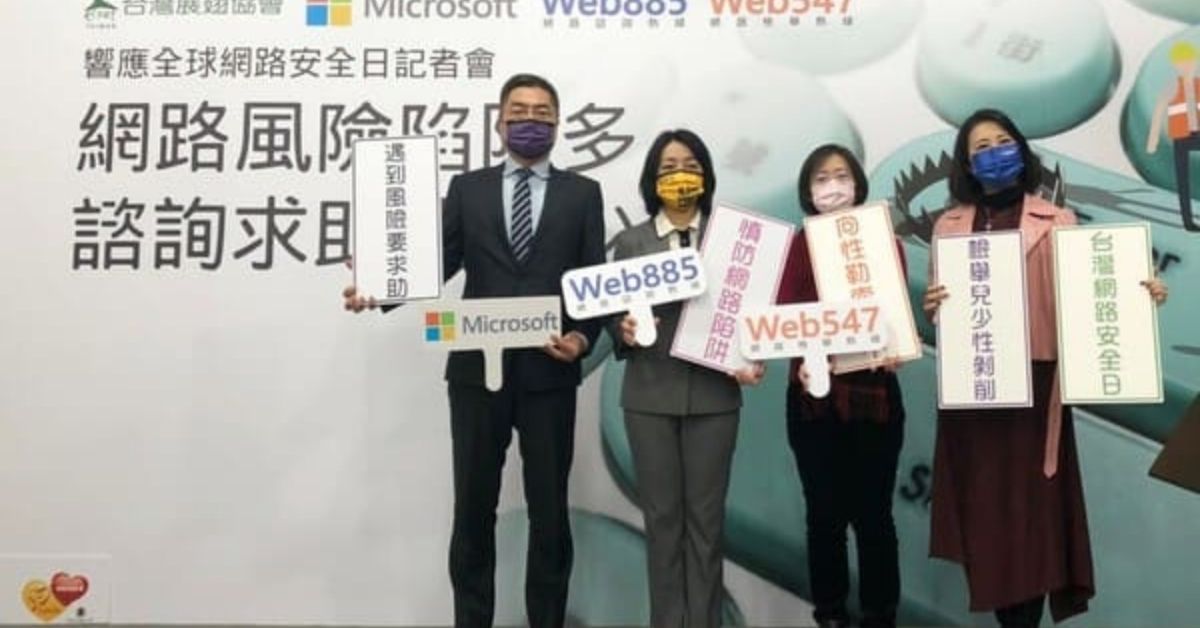 '

If you'd like to read more articles like this, then
click here to sign up for INHOPE Insights and Events.

'