Article
Events & Campaigns
Live-streamed Abuse of Minors recap - What can be done? (Part 2)
Part two of the webinar recap: live-streamed abuse of minors is focused on proactive collaborations between law enforcement, key tech players, and relevant NGOs.


The production of Child Sexual Abuse Material (CSAM) from live-streamed content, has seen a drastic increase since the start of the pandemic. With a growing number of people, specifically, children familiarising themselves with live stream technology, more and more tech companies are implementing the feature on their platforms. This in turn leads to an inexhaustible amount of live streaming options that due to a lack of law enforcement engagement remain an easy target for offenders.


What needs to be done by:
1. Law Enforcement
While most law enforcement operations are aware of the issue of live-streamed abuse, there is a general lack of time and funding invested in online sex crime investigation, specifically in the live-streamed abuse sector. There needs to be a strong shift in resource distribution to focus on these crimes.
You can find more law enforcement and government-centered resources here:
2. Big Tech companies
Social media and streaming platforms are the stakeholders that are responsible for hosting live-streamed abuse. We must encourage the development of platforms that prioritise user -, and specifically children's safety. More resources need to be invested into Trust and Safety agents that work to keep these platforms safe by looking out for the following signs:
Sudden spikes in engagement on live-streams
Suspicious content in chat or comment sections


3. NGOs
As the laws in many countries prohibit law enforcement to advocate certain topics to lawmakers, NGOs are essential in raising awareness about these issues among the public, but especially among law and policymakers.


4. Parents
Parents need to be aware of the fact that children are prone to imitate behaviour, which is why it is important to model responsible media habits to children by disengaging from digital devices and spending quality time with each other.
According to Special Agent Austin Berrier, who is specialised in Child Sexual Abuse and Exploitation investigations many parents want to know which apps they should restrict to protect their children. However, it is crucial to understand, that the threat of live-stream abuse is not app-specific but can happen on any platform at any time. This is why parents need to watch out for changes in their children's behavior, instead of attempting to control their acess to all potentially dangerous platforms.
"Don't focus on problem apps, focus on problem behaviour" Austin Berrier
We know that data-sharing, specifically between Big Tech and law enforcement is an invaluable resource in the eradication of CSAM, but technology platforms remain hesitant to share their information. These ongoing issues that we are facing in the fight against live-streamed abuse material evoke the question: What can we do to encourage tech companies to prioritise child safety?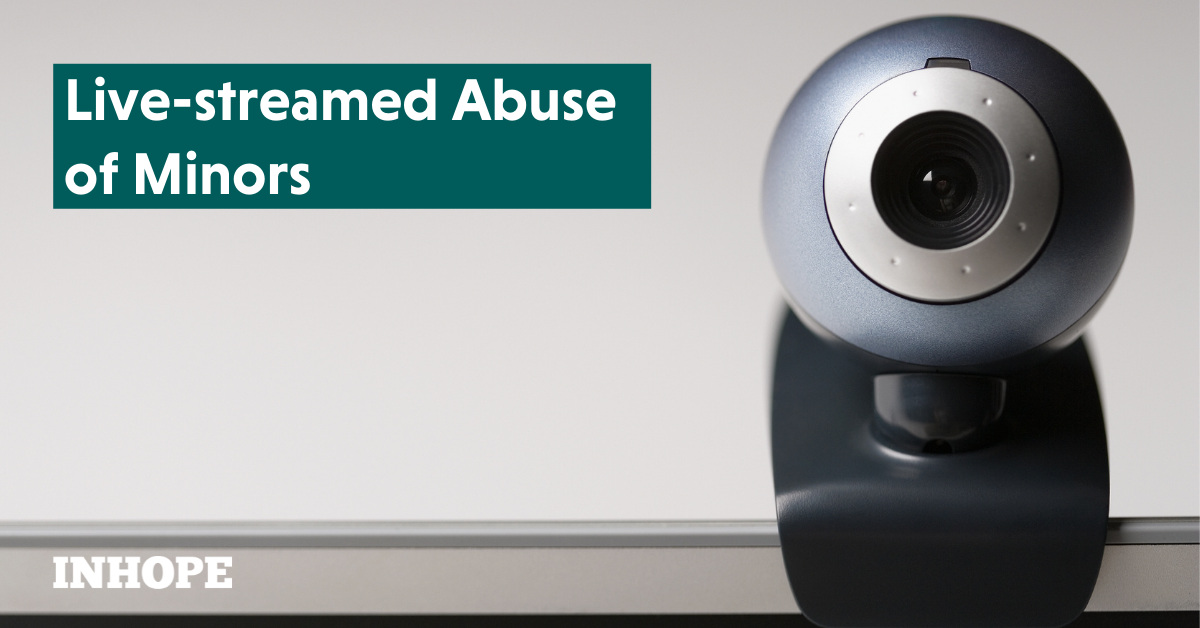 '

Parents need to be aware of the fact that children are prone to imitate behaviour, which is why it is important to model responsible media habits to their children by disengaging from their digital devices and spending quality time with each other.

'