Article
Events & Campaigns
Artificial Intelligence in the fight against online CSAM - Focus Group Highlights
On Safer Internet Day 2020 a Focus Group took place exploring the topic of how Artificial Intelligence can be used by Internet hotlines to identify and remove Child Sexual Abuse Material (CSAM). The meeting brought together INHOPE's Member hotline representatives from European countries, the US and Canada, as well as stakeholders from industry, security and technology experts, international law enforcement agencies and academics. The aim of the day was to develop an action plan on the use of AI and the role it can play in the future needs of hotlines and law enforcement.
Main takeaways
Artificial Intelligence can help with the processing of CSAM. The main challenge lies with the quality of CSAM data and the lack of standardised classifications among the different parties involved. NGOs, hotlines, Law Enforcement Agencies, and the internet industry all currently classify content in a different way. However, to train machines, one needs large quantities of data. If the data from different stakeholders varies (in its classification), then each party will have to train their own systems which reduces efficiency In eliminating CSAM from the internet. Thus the effective use of Artificial Intelligence and Machine Learning In the fight against CSAM online firstly requires a focus on standardised classification of material.
During the meeting, numerous overall and specific recommendations were put forward for INHOPE, the European Commission, national law enforcement agencies and the internet industry while all parties continue to develop technology that uses AI to fight CSAM.
Read the highlight report with recommendations here.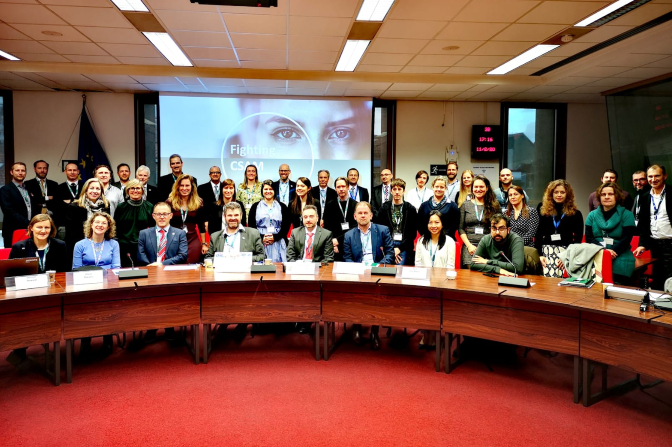 10.06.2020
- by INHOPE
Photo by INHOPE, European Commission
'

The main challenge lies with the quality of CSAM data and the lack of standardised classifications among the different parties involved.

'