Article
Industry News & Trends
Future proofing technology
As we look towards 2030, we can already foresee many exciting developments and opportunities to come for adults and children in the online world. The European Commission's Digital Decade strategy evolves around four cardinal points of skills, secure and sustainable digital infrastructures, digital transformation of businesses, and digitalisation of public services.
Through various consultation activities, the aim is to develop a set of digital principles for an interinstitutional declaration between the European Commission, the European Parliament, and the Council in late 2021. A linked initiative, #DigitalDecade4YOUth, seeks to ensure that the digital world is fit for the future and promotes, protects, respects and fulfils the rights of children and young people when they go online. At INHOPE, we see this work as a very positive roadmap toward a safe, educational, enjoyable, and positive online environment.
The EC's Digital Decade strategy has four strategic goals, and INHOPE's roadmap spans all of these objectives. Our vision is a world free of child sexual abuse material (CSAM) online, and the implementation of this strategy will support the INHOPE Network in turning this vision into a reality. The strategy laid out by the European Commission compliments a number of the key pillars of the INHOPE 2022-2025 strategic development plan, specifically the 'Technology & Innovation' and 'Communication' pillars.

Developing a digital society
Education and awareness are the most effective way to promote and improve online safety; a statement that the INHOPE Network and wider online safety community have always agreed on. Children and young people are less likely to become victims if they are given the knowledge and tools to better understand the online world.
Many of us know about the current surge of self-generated sexually explicit content being reported to hotlines; we believe that with increased education we can reduce these cases and prevent further harm. Additionally, we must address the education of adults who need clarity on what is acceptable and legal, as well as what is unacceptable and illegal. Both adults and young people must know what to do when they come across illegal content and know how to report it. Education is therefore essential. Improving digital skills and literacy across the European Union is the first step needed to have a positive impact on online safety.

Improving digital infrastructure
As a society we rely on the internet and the complex intertwining networks that exist for large elements of our lives. Key requirements are speed and reliability, and continued improvements and investments are therefore very positive. On the other hand, the need to protect data while also sharing data creates conflicts, more so now than ever before.
While we all want our data and private communications to be secure, at INHOPE we also need to ensure that the detection and removal of CSAM and the prosecution of those who produce, share or possess CSAM are not impacted. Developments in secure online systems must provide a balance between privacy protection and the ability to detect illegal activity, including the storage and trafficking of child sexual abuse material.

Digital transformations
We exist in two worlds – a digital one and a physical one – and we see a continued shift of activities from offline to online. This will continue to accelerate over the coming decade, bringing benefits as well as disconnects. The importance of having a robust "know your customer" process is paramount and, for the INHOPE Network, we know how vital this is for the work of hotlines and law enforcement. In order to respond to any detected illegal activity, any transaction (such as hosting) needs to be officially connected to a real person or organisation so that the 'owner' is identifiable. In the context of CSAM removal, this allows hotlines to improve removal times that in turn impact on the ability of law enforcement to identify perpetrators and, equally, identity and support victims.

Digitalisation of public services
The European Commission strategy states that, by 2030, all key public services should be available online and that 80 per cent of European citizens should have a digital identity. This aim to increase our online presence requires us to ensure that these measures do not intrude on the rights that we have as individuals and organisations. As the 2016 United Nations Human Rights Council resolution stated regarding access to the internet, "the same rights people have offline must also be protected online".
Child sexual exploitation and abuse offline and online have a long-term impact on the victims, and those victims have a right to be protected from revictimisation, further abuse, misuse of their private images, and the additional negative aspects that we hear about in the media. By putting individual protection and rights first, the implementation of the European Commissions Digital Decade strategy will improve the online world bring us closer to a world free of child sexual abuse material online.
Contribute to the #DigitalDecade4YOUth consultation exercise at www.betterinternetforkids.eu/digitaldecade. The consultation closes at 18:00 CEST on Monday, 11 October 2021.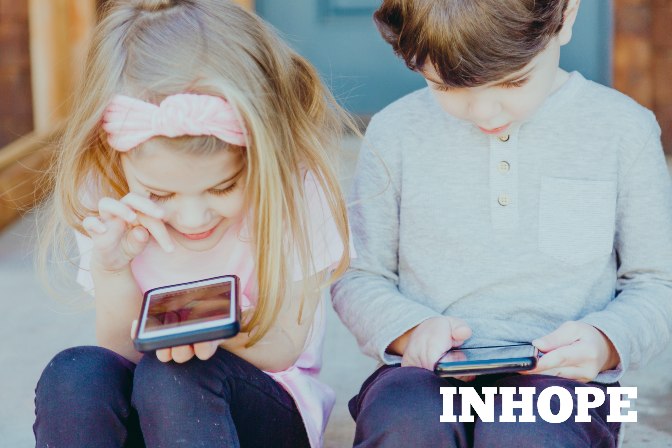 '

While we all want our data and private communications to be secure, at INHOPE we also need to ensure that the detection and removal of CSAM and the prosecution of those who produce, share or possess CSAM are not impacted.

'