Article
Don't Look Away Campaign
INHOPE are collaborating with ECPAT and their reporting platform "Don't Look Away"  to promote reporting in order to combat the sexual exploitation of children in travel and tourism.
Combined ECPAT and INHOPE cover 28 countries around the world. As a global network sending a united message, we have the power to create a global response.
Use our campaign pack to show your support on Facebook, LinkedIn, Twitter and Instagram. The images are available in multiple languages plus a template for your to translate it into your own.

When?
Campaign start date: July 7th
Campaign end date: August 12th


Campaign files:
Campaign package (images and text) – WeTransfer Download
Tags: INHOPE and ECPAT
Hashtags: #reportit #dontlookaway #childprotection #strongertogether

Guidelines
There is some suggested text in the campaign pack. Please adapt it based on target audience
Only start posting from July 7th, this is when the campaign begins. We will run the campaign until August 12th.
When and how much? This is up to you to decide, we are running paid ads and organic ads with a variety of different posts while using the same images.

If you have any questions, please contact communications@inhope.org.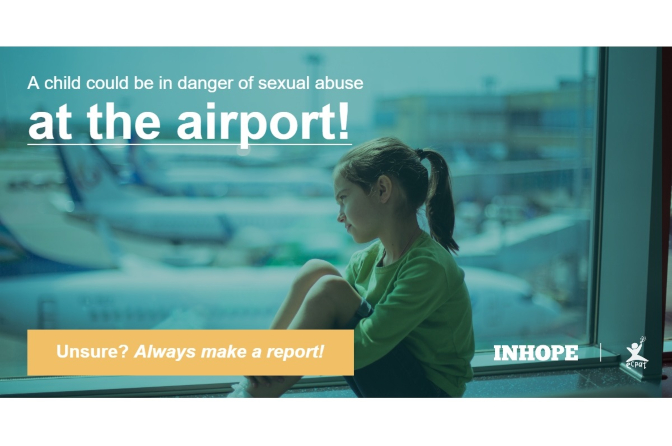 '

Download our campaign package and get involved here.

'