Article
Events & Campaigns
Digital Child Dignity Conference Casina Pio IV
On the occasion of the 30th Anniversary of the Convention on the Rights of the Child, the Child Dignity Alliance (CDA) continues its commitment on the protection of children in the digital world, by promoting the International Conference "Promoting Digital Child Dignity: from Concept to Action" which gathered in Rome important religious leaders of different communities, together with experts, academics, politicians and managers of the technology industry to face issues on child dignity. The initiative is co-organized with the Interfaith Alliance for Safer Communities and supported by the Pontifical Academy of Sciences and Telefono Azzurro.
The Child Dignity Alliance, established following the October 2017 World Congress on "Child Dignity in the Digital World" in partnership with WeProtect Global Alliance and Telefono Azzurro, INHOPE's member hotline from Italy, consists of seven working groups which analyse the risks and challenges of the digital age and its impact on the dignity of children. As member of the CDA's Steering Committee, Prof. Ernesto Caffo, President of Telefono Azzurro and Chair Professor of Child and Adolescent Psychiatry at the University of Modena, has had an important role in guiding CDA's development, helping the to identify why, when, where and how child sexual exploitation and abuse (CSEA) occur, achieving the goals of the Declaration of Rome, spreading knowledge and awareness on CSEA. Over 30 years, Telefono Azzurro has been engaged to prevent and contrast child abuse and sexual exploitation on Internet.
In the digital era, the world faces unprecedented challenges. The internet has changed world, mostly for the better. But there is also a dark side which is harming the most vulnerable members of society such as children. As children grow and inevitably encounter the digital world themselves, they confront challenges like cyberbullying, harassment and sextortion.
At the end of the meeting, the organizer of the International Conference presented an Action Plan which consists of 6 main goals:
To raise awareness of digital risks and make prevention the top priority.
To undertake new social research to provide better understanding of the scope and severity of child sexual abuse and exploitation online.
To foster the collaboration with technology companies.
To mobilize the world's great religions to launch a global movement to protect children online.
To promote exchange of experiences in the provision of child rescue and treatment services.
To promote appropriate legislation and executive measures.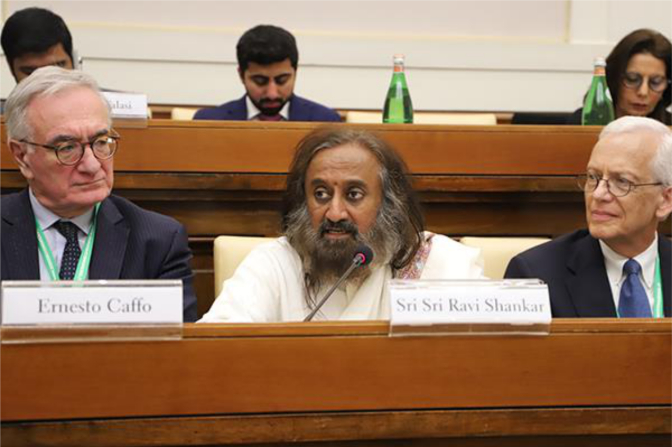 19.11.2019
- by Telefono Azzurro
Photo by Telefono Azzurro, INHOPE
'

The Action Plan wants to be a road map of goals the organizers intend to follow in their future cooperation.

'