Article
Hotline & Network Updates
Child Focus and eco exchange Best Practices
Within INHOPE's Peer-to-Peer exchange program that is funded by the European Commission, a content analyst and policy adviser from Belgium hotline Child Focus and INHOPE's project officer visited the German hotline eco.


The two-day visit in June included an exciting and action-packed programme with (1) demonstrations of technologies used by eco for processing reports, (2) discussions on best practices on multiple topics including staff welfare and collaboration with national law enforcement, and (3) joint content assessments by content analysts and (4) a roundtable discussion on the new European Commission's proposed Regulation to prevent and combat child sexual abuse online.
During the visit, eco introduced its multiple reporting systems and tailor-designed technical solutions to support content analysts in data management, tracing URLs and conducting Notice and Takedown procedures. Additionally, the hotlines shared their experiences regarding youth media protection and training possibilities for content analysts. The exchange ended with a nice cultural visit to the historic Old Town of Cologne.
This was yet another highly successful Peer-to-Peer exchange where valuable knowledge and inspiring ideas were shared. It was also a wonderful possibility to get to know more about the fellow hotlines of the INHOPE network and become better acquainted with international colleagues.


Stronger cooperation between hotlines creates a stronger network – we are STRONGER TOGETHER!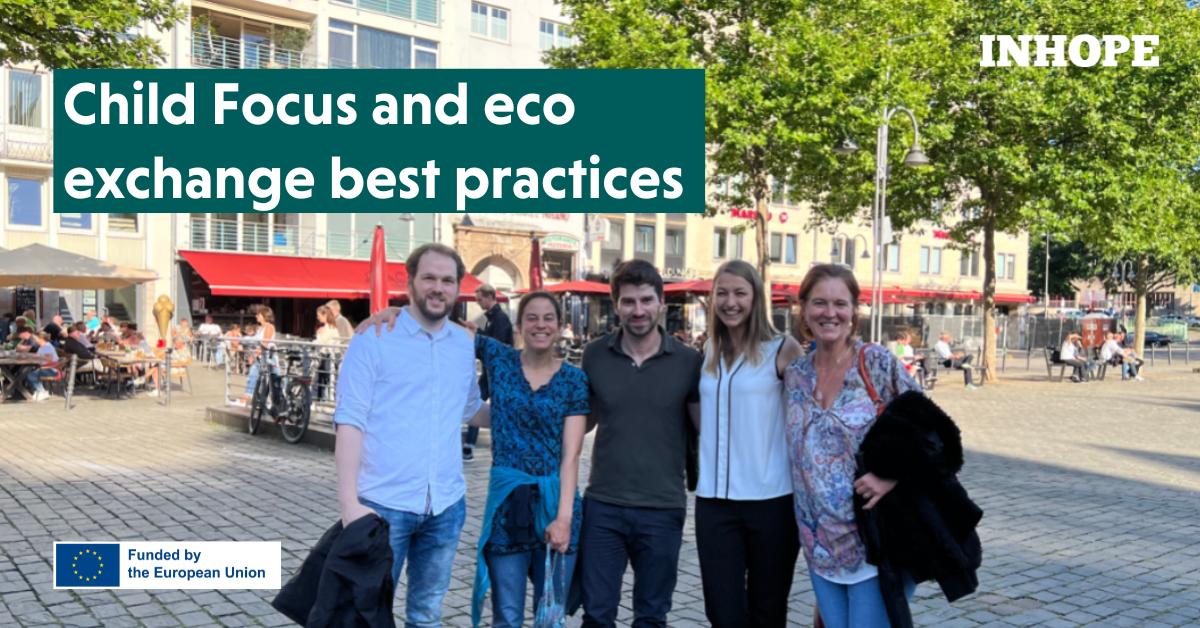 '

Eco introduced its multiple reporting systems and tailor-designed technical solutions to support content analysts in data management, tracing URLs and conducting Notice and Takedown procedures.

'