Article
Legislative Differences in the INHOPE Network
The strength of the INHOPE network comes from its interconnected, global nature which allows for the exchange and rapid removal of Child Sexual Abuse Material (CSAM) around the world. However, the reality of operating in 40 different legal jurisdictions comes with challenges, especially with the classification of material. Types of content that are illegal in certain countries may not be treated similarly across the entire network.
When assessing content, hotlines utilise both international and national criteria. The international criteria stem from INTEROL, which maintains a 'Baseline' list of the digital signatures of some of the worst CSAM. 'Baseline' is the international standard that aims to isolate the worst of child abuse materials that would be considered illegal in any country. Material that does not meet the standards of baseline, or internationally illegal, may still be considered nationally Illegal, but this is contingent on the national legislation of the country in question.
We took a deep dive into the national laws that govern the work of INHOPE member hotlines and created an overview of the types of content that, while not classified as 'baseline,' are still nationally illegal in certain member countries. The following is what we found in 34 of the countries where INHOPE member hotlines operate.
The overview covers:
Content types: which content types are illegal in the hotline's country and what are the exceptions to the rule.
Context: contexts in which the material is portrayed that may have an influence on the illegality of the material.
Content Locations: what online locations the hotline is allowed by law to access.
Find the overview of content legality per country here: inhope-legislative-overview.xlsx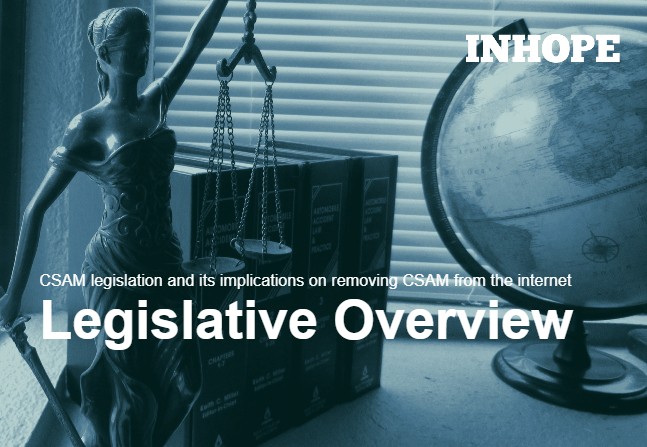 '

The reality of operating in 40 different legal jurisdictions comes with challenges, especially with the classification of material.

'